We're always looking for driven, fun, and friendly people to join our growing team!
Our Services
At Advanced Ankle & Foot, we believe in providing our patients effective and comprehensive treatments that meet their personal foot and ankle needs, whether that means the use of traditional methods or more advanced techniques. Our podiatrists serve individuals and families of all ages throughout the greater Phoenix area, and remain committed to lifelong standards of excellence and education.
Patient Portal
All of our patients can choose to register for our patient portal. They have secure, 24/7 access to an online center through which they may review their records, schedule appointments, and reach out to our offices if needed. Registered patients can click below to log in to the portal.
Online Bill Pay
Online bill pay is a safe, secure, and convenient option we offer to all of our patients. Pay from the comfort of home or on the go, wherever you have access to the internet! Please do not hesitate to contact our office staff if you have any questions or wish to use a different payment method.
Now accepting care credit
Our Physicians
Our doctors' calling is to build a beneficial medical relationship with each patient. We not only want to help you find the solutions to your foot and ankle problems, but answer all questions you may have and ensure you have a full understanding of any treatment plan. Many years of education and experience are here at your service.
Vu T. Nguyen
DPM, FACFAS
Dr. Nguyen has comprehensive training in all facets of ankle and foot care – both surgical and non-surgical. His particular interests lie in foot and ankle trauma, reconstruction of foot and ankle deformities, and wound care. In addition to private practice, Dr. Nguyen is investing in the next generation of physicians. As such, he regularly lectures to medical residents at local hospitals.
Jessica Prebish
DPM, FACFAS
Dr. Prebish is an Associate of the American College of Foot and Ankle Surgeons and member of the American Podiatric Medical Association. Her medical philosophy is to provide exceptional personalized care with honesty, integrity, and compassion. Dr. Prebish has comprehensive training in all facets of surgical and non-surgical foot and ankle care. She is an avid runner and has a particular interest in dance/sport injuries.
Mathew Cline
DPM, FACFAS
Dr. Cline has specialized interests and skills in diabetic limb salvage and preventive care, foot and ankle sports medicine and surgery, foot and ankle reconstructive surgery, bunion and forefoot surgery, pediatric foot deformities, flatfoot reconstruction, wound care, podiatric dermatology, and biomechanical management with bracing/orthotics.
Brent Weintrub
DPM, D.ABFAS, FACFAS, DABPM
Dr. Brent Weintrub is double Board Certified by the American Board of Podiatric Medicine and the American Board of Foot and Ankle Surgery in foot surgery. He is a fellow of the American College of Foot and Ankle Surgery and a member of the American College of Podiatric Medicine.
I was referred to Dr. Nguyen by a family member after having seen several other Podiatrists. His bedside manner is charming and he listens to my concerns, making me feel like I have a voice in my treatment plan. I wish I would have found him sooner!
I have had several foot surgeries from Dec. 2013 to Aug 2016. Obviously, I trust and respect my surgeon, Dr. Jessica Prebish. Not only would I refer Dr. Prebish, I would also share how efficient & pleasant the staff is at both offices in Gilbert.
Dr Nguyen and his staff are amazing! From minor to major issues; the care, efficiency, and professional expertise are none greater. I wouldn't hesitate to recommend anyone to Advanced Ankle and Foot!
Advanced Ankle & Foot is a wonderful place. Customer Service is top notch. Dr. Jessica Prebish is a wonderful physician. She did surgery on my foot, & I am so happy with the results! When I looked at my foot for the first time, it didn't even look like my foot, she did such a wonderful job. I am also impressed with the scheduling department. If you leave a message they get back to you soon. Everyone that I have encountered were so professional. Excellent customer service. I highly recommend Advanced Ankle and Foot and Dr. Prebish.
The Advance Ankle and Foot office in Casa Grande has a friendly and welcoming receptionist in Tanya. She is very also helpful in scheduling your next appointment. Dr Cline's medical assistant, Amber,, was friendly and professional with taking x-rays and appears to really care about you as a patient. Dr. Cline is knowledgeable, professional, patience, and helpful with questions, suggestions, and explanations about what he expects from your treatment. This team shows that they care about each patient in their care.
Dr Nguyen is an excellent doctor. He teaches and guides you with expert advice and sincere empathy and compassion to achieve resolute treatment of your Foot issues. He approached all my treatment in a positive, yet realistic and resolute manner. He should be a prototype for all doctors. Thank You!
Very positive experience. Great interview with friendly medical assistant clarifying some existing health issues, and expectations for foot care this visit. Dr. Cline highly professional, very personable, and perceptive. Went to work and resolved some pain issues and provided quality nail care. Can't wait to go back!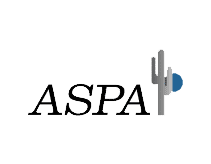 Advanced Ankle and Foot has been affiliated with the Arizona State Physicians Association since 2000. ASPA is unique among Independent Physician Associations because of its longevity, size, and the number of individuals that may use IPA providers. ASPA was incorporated in Arizona in 1986 as a physician-owned cooperative. It currently has more than 2,400 physician members who have completed a rigorous credentialing process.
Advanced Ankle and Foot's commitment to podiatric medicine and surgery is seen through involvement in all aspects of medicine. As such, all of our podiatrists are active members of the Arizona Podiatric Medical Association and participate in ongoing events and education on a regular basis. Additionally our providers serve as faculty members for both local and out-of-state podiatric residency programs.
Our practice is proudly associated with the American College of Foot and Ankle Surgeons.
Advanced Ankle & Foot is a member in good standing of the Better Business Bureau. The BBB determined that Advanced Ankle and Foot AZ meets BBB accreditation standards, which include a commitment to make a good faith effort to resolve any consumer complaints.